NAMGIN  Devils Claw being awarded  a Silver medal in a group of 2,200 spirits, the largest  number of entries in the competitions 18-year history – with highly discerning judges. 
NAMGIN will  be featured in the August 2018 issue of The Tasting Panel Magazine in California – USA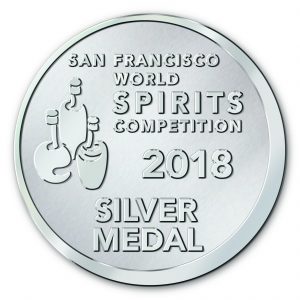 What does it mean to medal?
According to the SFWSC: products awarded a Silver medal are outstanding in their category.
They show refinement, finesse, and complexity. They are among the best examples of their particular category.